Review and sign documents quickly, easily and securely.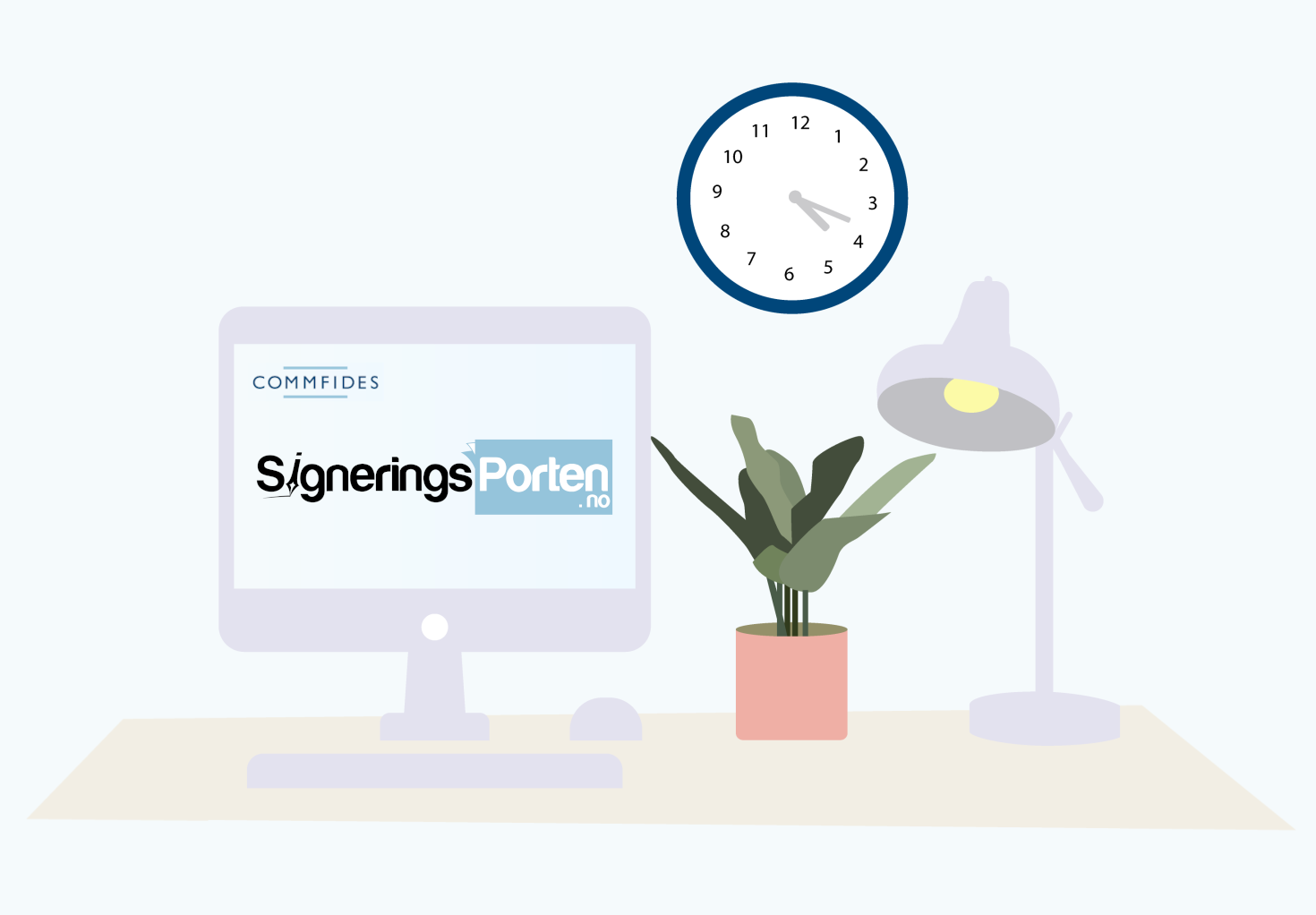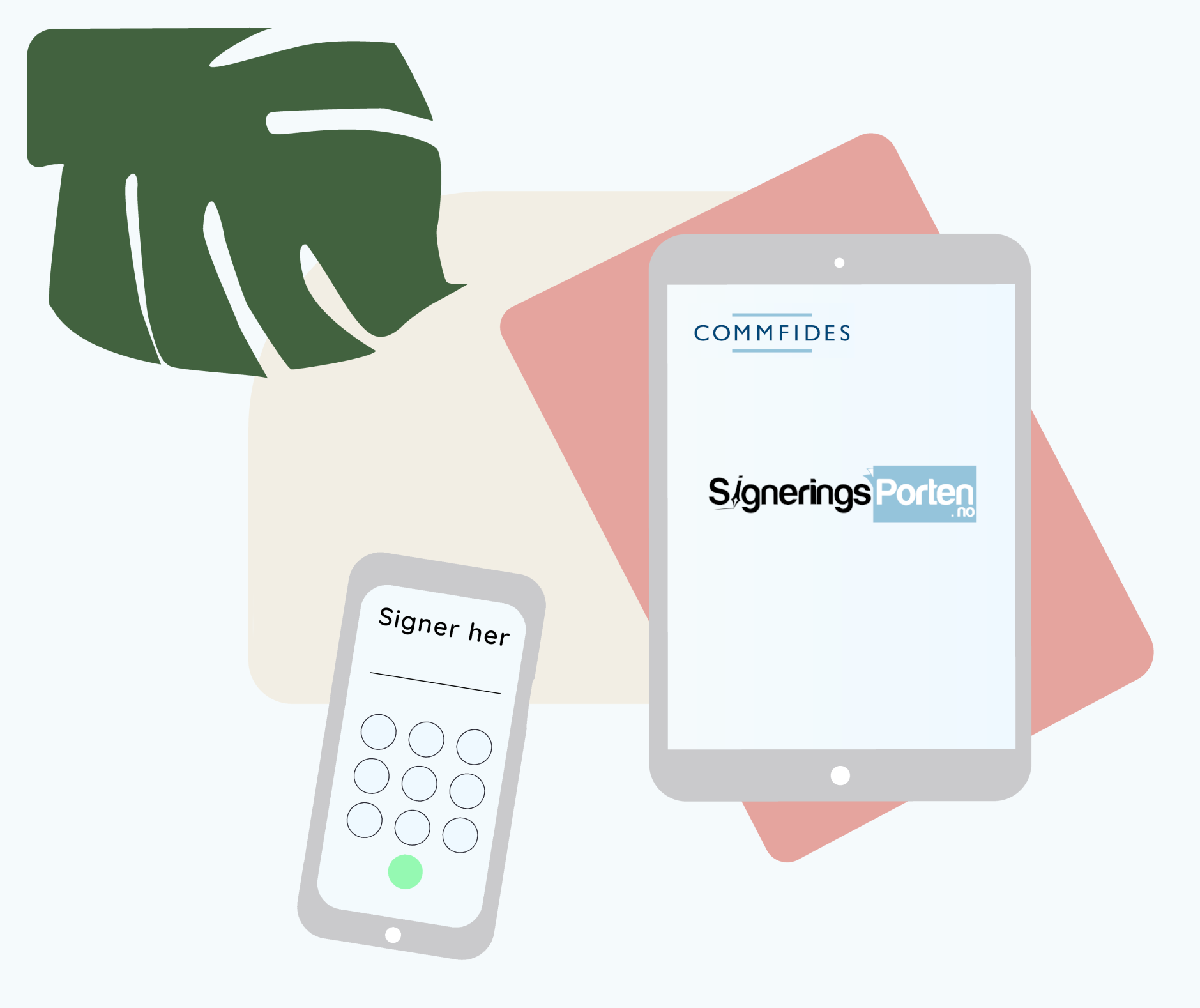 What is Signeringsporten?
Signeringsporten is a service for digital signing and document management that makes the signing process simple and intuitive.
Customers, employees and partners can review and sign documents digitally from anywhere in the world.
Functionality in Signeringsporten
Frequently Asked Questions
Signeringsporten is a user-friendly solution for electronic signing.
With Signeringporten, you can streamline your company's handling of documents, both internally at the workplace and externally with customers and partners. Your employees, customers and partners get the opportunity to sign business documents digitally regardless of where they are in the world, even when they only have access to a tablet or mobile phone.
Signeringsporten has a number of functions and can be tailored to the company's needs. It can also be integrated with other systems, for example ERP and CRM services, or with archive systems so that documents can be signed in the subject systems and archived directly afterwards.
For hundreds of years, the handwritten signature has been used as a personal confirmation that the content of a document, contract or similar has been read, understood and accepted. As in many other areas, digital technology has made it possible to simplify the process.
The first solutions for electronic signing came in the 1990s, and since then the technology has become increasingly secure and user-friendly. Commfides offers the signing solution from Ascertia, one of the world's leading companies in e-signing, which in Norway is called Signeringporten.
Most people rely on electronic signing when agreements are to be entered into in one context or another, for example when buying or selling. A lot of time can be saved for the individual when you can approve the agreement with a few keystrokes instead of printing on paper or going somewhere to sign physically.
For companies, these time savings can multiply. Documents and contracts should preferably be visited by a number of people who may be sitting in different countries. With a modern and reliable e-signature solution, this process can be completed in a fraction of the time it would take with physical signatures.
Signeringsporten is a user-friendly system that guides signatories through the workflow. The process starts with uploading the documents, then you enter a signature field in the document and set up the order for signing. Signeringsporten can also be set up with templates so that the documents are already prepared for signing.
Each signatory is notified by e-mail when it is their turn to sign. You are guided through the process to your assigned signature field. The user activates the signature with a password, or by using an electronic ID together with a PIN code. Once you have signed, the signature is locked and forwarded to the next person. The system follows up with a reminder to each signatory.
The signatures in Signeringporten are created using cryptography and so-called PKI technology. Each user has a unique signing key with an associated digital certificate. The certificate acts as the person's digital identity and is integrated into each signature. Thus, it links the identity of the signatory to the signed documents with great certainty.
Medium-sized and large businesses often have several departments with different needs in security, access and digital signing. By adding an Employee e-ID to the access card, you can tailor both physical and digital access the employees have in relation to their roles in the company.
With an Employee e-ID, the employee can be identified as connected to the business and log in to over 1,500 public services. The employee will also be able to use their e-ID to log on to services as a private person, for example Altinn and NAV.